What is Decorative Glass Panel?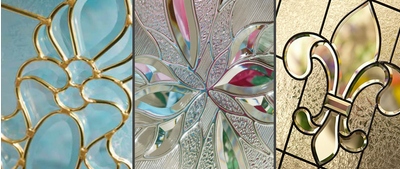 Decorative glass panel is made using Original Art Glass. We do not use acid etched or sand etched glass. Glass bevels are Diamond Polished. Hand polished solid Brass Came or Zinc Came is used to give is a elegant look. Our decorative glass is Lead Free. Crystal Jewels are also add sparkles to your entry door. The decorative glass is available in GOLDEN, SILVER and ANTIQUE BLACK PATINA finish.
What is Triple Glazing?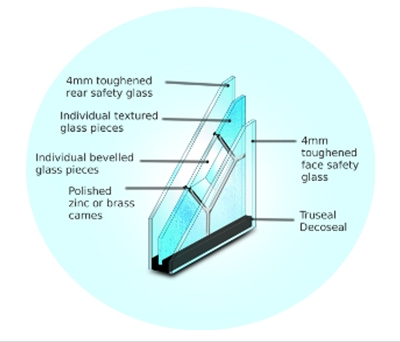 Unlike centuries old stained glass, Decorative Glass panel is sandwiched between two panes of Toughened Glass. The unit is then vacuumed and sealed with specially imported seal. The seal incorporated with aluminum strip. This process is done through "Warm Edge Technology". It improves product performance and makes it a world class Energy Efficient Glass.
Benefits of Triple Glazing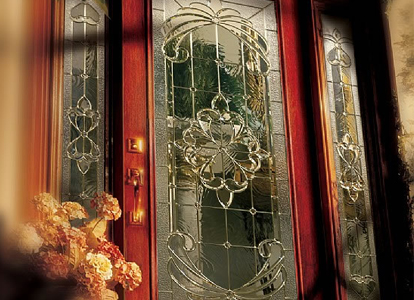 Triple Glazed panel is one of the most energy efficient and noise reduction medium for Architects around the world. Apart from this, Triple Glazing has following benefits :


Sound Reduction


Weather Proof


Safe & Secure


Preserves Cooling


Easy to Install


Easy to Clean


Keeps shining for decades


Crystal Jewels

We use the finest 24% crystal jewels for unequaled sparkling elegance! Every one is a beautiful highlight.
Beveled Glass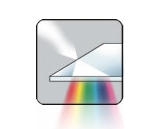 Experienced craftsmen first carve a perfect facet on the edge of thicker glass, then painstakingly polish it to a brilliant finish to refract light into delightful "prisms".
Tempered Insulated Glass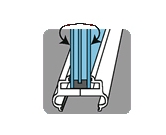 For your safety and security, all KHAAS GLASS products are insulated between two pieces of tempered glass with approximately 4 times the impact strength of comparable regular glass. If broken, it collapses into small pieces to prevent injury and personal harm.
Original Art Glass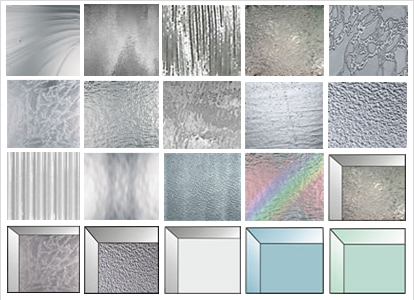 The glass chosen for all products is authentic art glass. It has random lines, bubbles, and variations in color, grain and texture, that are not considered defects rather part of the charm and beauty of traditional art glass.